Proven Software Solutions
World Class Customer Support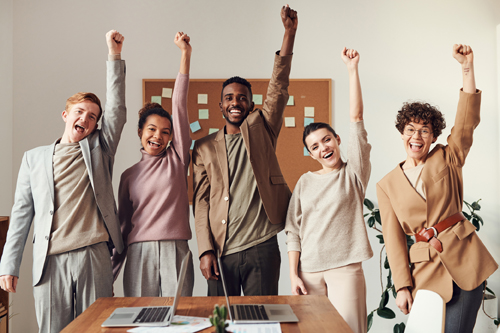 NetPlus is a leading Communications Management solutions provider for both commercial and government entities. With over 25 years of experience NetPlus offers a suite of solutions for mobile device management, mobile security and app management, telecommunications and mobile expense management, data validation, fault management, inventory tracking and control, provisioning, and more. Customers worldwide trust  NetPlus solutions for the daily operation of their communications/data network and telecom expense management. NetPlus is JITC certified and can be procured through Vanguard and GSA.  
    NetPlus products are commercial off the shelf and field tested.  Our products are specifically designed for enterprise-level converged networks and can be quickly deployed to provide an integrated view across legacy telecom and VoIP networks. The software framework enables efficient and secure network management.  
  The NetPlus Team boasts over 25 years of experience in developing and implementing telecom and mobile management solutions. Our project management and trainers have the expertise to deploy solutions on time and within budget.
Telecom Infrastructure Lifecycle Management
Are you ready to reduce costs and increase efficiency with complete visibility into your communications network?  NetPlus Telecom Management delivers complete lifecycle management for your communications and IT infrastructure with advanced reporting, inventory control, cost allocation, invoice processing, and much more.  Our field test solution truly delivers.
Can your TEM be better? For over 25 years NetPlus has helped businesses and the federal government manage their telecommunications infrastructure and spending. One aspect customers have seen lacking in the TEM market place is the ability of telecom expense...
NetPlus has been a partner for more than 15 years, in which time they have met or exceeded all of our expectations. We rank them higher than any other contractor providing service to us. They have the best customer service record, sales team, and the brightest and most professional engineering team that I have ever been associated with. NetPlus Telecom Management is the most accurate product on the market backed up by a great applications team."
NetPlus has done an outstanding job on the installation, cutover and maintenance of the NetPlus Telecom Management, installed to manage the migration to VoIP at the Pentagon. NetPlus' up-front planning and effort to understand client needs and the attention to functionality detail was outstanding. The installation and implementation was smooth did little to interrupt the daily work which is always critical at the Pentagon. NetPlus came into a difficult environment to replace another system that was unable to work in the new environment. The expertise and commitment to the project made us extremely happy. The Pentagon customer was also extremely thrilled with the quality of NetPlus Telecom Management and the expertise of the team.
Don't Be Shy
Drop us a line anytime, and one of our customer service reps will respond to you as soon as possible